Mick Hollinworth
Mick Hollinworth is one of the leading Live Event Caricaturists in the UK today, providing upto 8-12 caricatures per hour with a striking resemblance of everyone he has the pleasure to draw! Mick prefers to work from a seating position with his drawing board on his knee as this is the most productive way to perform and it allows your guests to come to him which saves lots of time.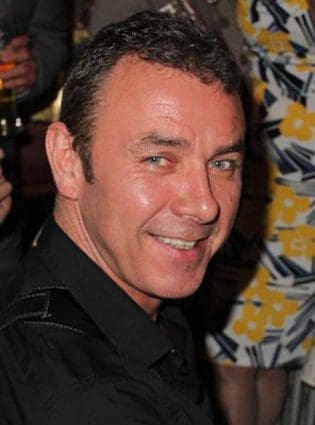 There are lots of Live Event Caricaturists that are cheaper than Mick and there are several that are more expensive, but "there are none that are better"! If you book Mick you can be sure in the knowledge that he will work his hardest to make sure your event is as good as it can be and that you have booked an award winning and truly international Caricaturist for your special event!
More...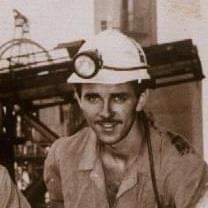 Mick reluctantly started his working career as a coal miner at South Kirkby colliery in West Yorkshire England in 1979 (it was the family profession back then) although he longed to follow a career in the artworld the opportunities were very limited back then. He worked for several years as a coal face worker but still practicing his skill on his fellow workers penning down cartoons when the opportunity arose and on one occasion was brought before the coal mines manager for a cartoon he did of one of his deputies who'd just been arrested for stealing pies from the local supermarket. In fits of laughter the manager gave Mick a stern warning and advised he was in the wrong job. Those words never left Micks thoughts!
After endless hours/years of practicing his technique and polishing his skills, he decided to take the plunge and go freelance, providing gift caricatures to business' and the general public and working at events, weddings, corporate functions and private parties doing live on the spot caricatures.

Mick has been a freelance Caricaturist and Illustrator for over 20 years, providing Caricatures and Illustrations for, retail, advertising, sports clubs, business' and the general public (Gift Caricatures), as well as providing live "on the spot" caricatures (live- Caricature entertainment) at Corporate functions, Weddings, Parties, Hotels and Trade fairs.

Mick has worked all over the UK and Europe and has had recent contract offers from Dubai, the Caribbean and America.

He has won many awards for his artwork over the years and in 2008 competed for the UK against the rest of the world at an international caricature convention in Oosterbeek Holland and won awards in every discipline he entered. Including a 1st for best black and white, two 2nd places in best cartoon style and best colour piece and picked up a 3rd in best overall caricature.

Mick has worked for many international companies in his time, BMW, Volvo, Glaxo Smith Klyne, Halifax bank, HBOS, the Anglian, Lloyds, Yorkshire TV. He has appeared on several TV shows including ITV, Sky Sports the Super League show. He's worked for many FA clubs including Everton, Burnley and Leeds Utd. He also provided artwork for the all:sports world cup window display with his images printed on 5ft high foamex boards.

Mick has had the pleasure to meet and draw many famous people during his career as a freelance caricaturist, Geoffrey Boycott, Jack Charlton, Paul Reaney, John Conteh, John Thompson just to name a few.